WIN A NIGHT FOR 2 STAYING IN SYDNEY 5 STAR HOTEL!
JUST ATTEND MINGLES FOR YOUR FREE ENTRY
IN THIS DRAW!
QUICK! QUICK! QUICK!
BEFORE THE NIGHTS GET COLDER!
THIS IS THE FIRST WEEKEND IN AUTUMN!
You are Invited to Join Us
FRIDAY 7th March
CONCORD RSL CLUB
Nirranda Street, Concord West
When travelling along Concord Rd, turn into Nirranda St beside KFC
8pm - 1am
$20 @ door
ENJOY A LARGE FINGER FOOD BUFFET SERVED FROM 8PM
100SQM SPRUNG DANCE FLOOR
LARGE BAR
GREAT DRINK PRICES
OUTDOOR AREA ADJOINS FUNCTION ROOM
PLENTY OF ON SITE PARKING
EASY ACCESS AS LOCATED IN THE CENTRE OF THE METRO AREA
COURTESY BUS FROM NEARBY STATIONS
PHONE CLUB ON 9743 1308 for info on bus
Join Mingles Membership
On Arrival
To Receive
A $10 Entry To Your NEXT Mingles Party!
MINGLES MAJOR PRIZE DRAW CONDITIONS.
Prize will be drawn on Easter Thursday, 17th April
At Mingles at Concord RSL Club at 10pm.
Winning Member must be present to collect prize!
You must be a Mingles Member to claim your prize.
Mingles Membership is Free & you will receive a Membership Card
you must show to collect your prize.
You will receive your prize at the draw!
This Prize is not transferable. 
BOOK YOUR BIRTHDAY OR CELEBRATION AT MINGLES
BOOK FOR MINIMUM OF 8 GUESTS
RECEIVE A PERSONALISED  CAKE
AND YOUR TABLE RESERVED FOR YOU!!!
RING LIZ 0417 735 466 TO BOOK NOW!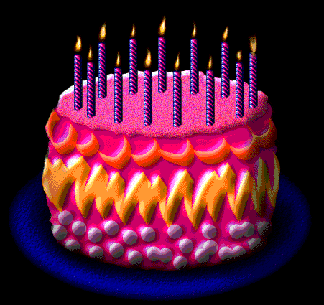 IMAGINE CELEBRATING WITH GREAT FINGER FOOD
MUSIC AND DANCING
NO PREPARATION AND NO CLEAN UP
JUST $20 A HEAD
AND YOU MIGHT FALL IN LOVE ... JUST A LITTLE BONUS!!!
Dress Regulation Applies
Dress to Impress
DRESS JEANS PROPERLY ACCOMPANIED BY COLLARED SHIRT & DRESS SHOES ACCEPTABLE!
No T-Shirts, Torn or Ripped Jeans or Casual Attire 
LOVEDALE LONG LUNCH
Day Event In The Hunter Valley
Sunday 18 May 2014
 This is a progressive-style lunch where food and wine lovers
can feast and dance around seven Lovedale Wineries
over the third weekend in May each year.
These Lovedale Wineries team with local Hunter Valley Restaurants
for a weekend of fine wine, gourmet food and live entertainment.
Coach departs 7am from Central Station
and returns to Central at 7.30pm
A second pickup is available at Thornleigh at approx. 8am
$120 includes coach travel to and from the Hunter Valley,
a polycarbonate tasting glass,
10 tasting tokens,
1 meal ticket of gourmet cuisine
and 1 delicious dessert or cheese plate
at any of the three wineries visited.
Music entertainment and art add to the total indulgence
of the senses as you wine and dine your way along
the Lovedale Trail!
Linger in the vineyards, taste award winning wines 
and savour the best of Hunter cuisine!
Details of wineries and menus available from Adriana.
No BYO alcohol or picnic hampers are permitted at the wineries.
Coffee and other goodies including wine are available at additional cost.
Please contact Adriana on 0402 417 405
to purchase tickets or for additional information...
AND DON'T FORGET TO MENTION MINGLES...
BOOK THIS LONGDALE LUNCH BEFORE GOOD FRIDAY
TO RECEIVE A FREE ENTRY TO MINGLES!
ENJOY A SAFE FRIENDLY ATMOSPHERE WITH QUALITY GUESTS
WHETHER YOU JUST COME TO DANCE
OR YOU'RE LOOKING FOR ROMANCE
MINGLES PROVIDES THE PERFECT VENUE!!!
FOR MORE INFO PLEASE PHONE LIZ ON 0417 735 466
HOPE TO SEE YOU AT MINGLES SOON!
LETS MAKE 2014 A YEAR TO CELEBRATE!
Romance Is In The Air!!
Imagine Falling In Love!!
Where Else?... But At Mingles!!
MINGLES UPCOMING EVENTS...

check back tomorrow for more info
Concord RSL Club

Nirranda Street, Concord West
When travelling along Concord Rd turn into Nirranda St beside KFC
WITH SYDNEY'S BEST SELECTION
OF DANCE AND ROMANCE MUSIC! 
MASSIVE 100SQM+ SPRUNG DANCE FLOOR
LARGE BAR & GREAT DRINK PRICES
OUTDOOR AREA ADJOINS FUNCTION ROOM
PLENTY OF ON SITE PARKING
SAFE FRIENDLY ENVIRONMENT
 WOO! HOO!  IT'S PARTY TIME AT MINGLES!!!
Dress Regulation Applies
Dress to Impress
Dress Jeans properly accompanied by Collared Shirt & Dress Shoes Acceptable
NO T-Shirts, Torn or Ripped Jeans or Casual Attire
Whether your looking for love,
Or just want to dance...
Mingles creates the atmosphere...
To make anything possible!
Please watch the website
 for upcoming dates.
Cheers, Liz 0417 735 466   
Welcome to MINGLES!!  The longest running Friday night over 30's function in Sydney.  For 15 years Mingles has provided a safe, friendly environment whether you come with friends or alone.
Our dress code ensures stylish people to meet in an intimate atmosphere.
DRESS CODE APPLIES
Dress to impress
No jeans, t-shirts, joggers or casual
MINGLES next events....

CHECK BACK TOMORROW FOR MORE INFO!